How Legit is Paxful?
Ray Youssef and Artur Schaback founded EasyBitz in 2015 and then renamed it Paxful, Inc., whose name is derived from the Latin word 'peace.' When they built it, they had one objective: to simplify Bitcoin for everyone.
Paxful is a global cryptocurrency trading platform with millions of users and over 300+ payment options making it easy and flexible to transact. Paxful is efficient and works on the principle of peer-2-peer finance with lots of users ready to buy, sell, swap and invest on its platform.
With over 6 million users transacting daily, Paxful is legit and registered as a Money Service Business with the United States Treasury Department's Financial Crimes Enforcement Network (FinCEN). Paxful follows a strong KYC verification routine in its onboarding process.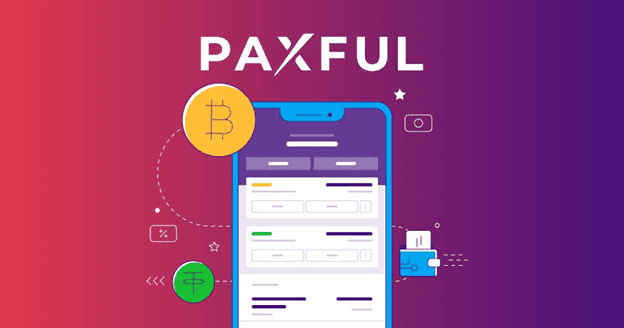 Key Takeaways
• Paxful remains one of the best platforms out there where you can easily buy and sell, swap, invest and earn your cryptocurrencies, assured of 100% cyber security.
• Paxful removes borders and limits with its robust peer-to-peer marketplace which is participants that are highly liquid enabling you to have access to cryptocurrencies of your choice.
SEE ALSO: How Do I Fund My Paxful Bitcoin Wallet?
SEE ALSO: Does Paxful Require KYC for New Users?
Paxful is the largest marketplace for peer-to-peer cryptocurrency for buyers and retailers. It is incredibly easy to find suitable offers with over 300 payment methods available on Paxful. The users are in full control of their money.
Paxful is also secure, along with their 24/7 customer support, if you know how to minimize risk and secure your account. Upon registration, a free Bitcoin wallet is given to Paxful users.
Paxful removes borders and limits with its peer-to-peer system. You can visualize your Paxful account as your financial passport. You can send money with it and buy stuff from all over the world. Create an enterprise with their program for Bitcoin members.
To make sure their users are safe on the market, they have taken many safety measures. They have a strict verification procedure that ensures that they are familiar with their customers, dispute arms, and fraud prevention analysts to ensure that business operates smoothly and that bad actor are not on the market.
Paxful has an escrow feature where the traded crypto is kept safe until the trade is finished. This protects your money and makes sure that, in the event of disputes, the crypto goes to the right party.
Paxful uses BitGo as one of the safest and most high-tech service providers on the market. In addition, they offer all the means to safeguard your funds in your Paxful account, such as establishing authentication of two factors when you log into your account and access your Bitcoin in your Paxful wallet.
To complement everything, they have some of the best cyber security experts in their team working 24 hours a day to ensure that their users and platform are safe from harm and hackers.
How to Stay Safe on Paxful
Below is a list of tips that have been provided by Paxful to help safeguard your account as it is a priority for them.
1. If you can, Stay in the Business Chat
Even if sometimes you may need to leave the chat to conclude the business, don't try clicking on suspicious connections that you don't know about, in particular, phishing links.
Carefully ask users to cancel the business and switch to another offer link. Keep an eye on users who do not follow the guidelines on offer.
Ultimately, don't chat outside the trade chat in Paxful. Their team cannot help to resolve the problem entirely when your trade ends up in a dispute, since it happened outside of Paxful.
2. Don't Share Information about Yourself
Don't share contact or personal information in the chat as users can try to scam you off-site, customize you, or show you have traded off-escrow with them.
3. Real Paxful Moderators Identify Themselves
It's important to know that the chat bubbles and signatures their moderators have given them of as legit and differentiate them from scammers.
Frequently Asked Questions (FAQ)
2. Is Paxful safe and legit?
Paxful is very much safe as your funds with them are as secure as possible given that they make use of one of the cyber-security systems around.
3. Does Paxful have a limit?
Paxful has margin limits for offers to maintain a trade balance on the platform and to prevent market manipulation.
Final Thoughts
Paxful is a legit platform for trading cryptocurrency. Rest assured that with Paxful, your crypto assets and accounts are as secure as they can get. Also, endeavor to adhere to the laid-out guidelines if you wish to have a positive experience with them.
Read More