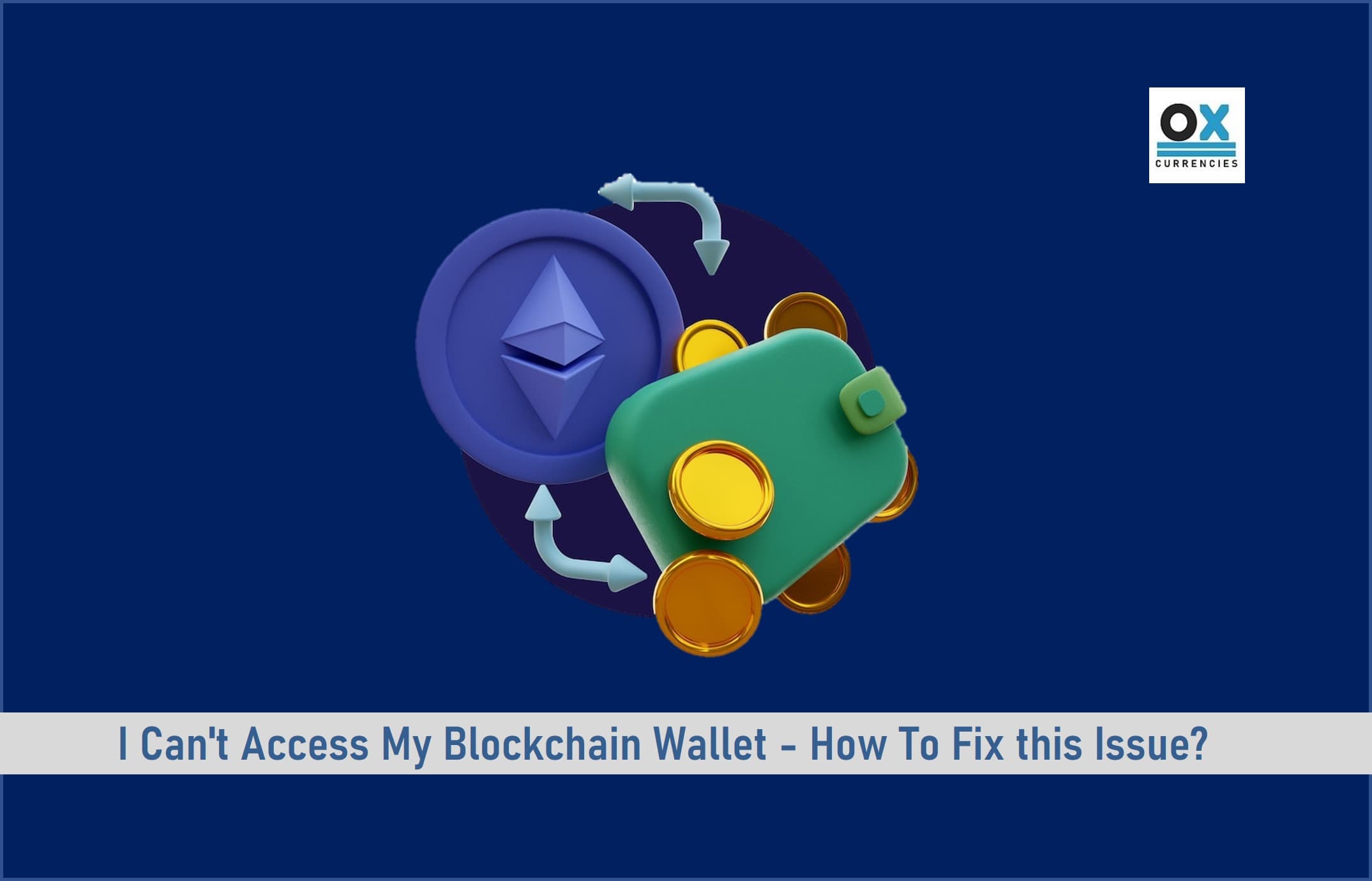 Blockchain wallets have gained popularity even with those that don't own one. Blockchain wallet hodlers initiate and complete transactions fast because of the speed of the blockchain on the P2P network.
However, hodlers of these wallets face some problems with accessing their wallets due to lost wallet passwords and seed phrases or mixed-up wallet addresses. There could be other issues that are service provider related (your wallet providers).
In this article, I will explain the most common problems, solutions, and step-by-step guide on accessing your wallet and initiating a blockchain wallet backup.  
Key Takeaways
 • A blockchain wallet gives you full control of your assets and keys, which means its your responsibility to secure them.
 • A blockchain wallet not only holds your digital assets but also secures them with private keys that are unique to you alone, and if you give anyone your private keys, they will get access to your wallet and your funds.
 • Your password is not shared with the blockchain or stored on any of their servers. So they cannot reset or even access your password. Therefore, the only way you can restore your wallet access without a password is through your backup phrase.
SEE ALSO: How Airbitz Provides Bitcoin Wallet Recovery Solution
I  can't access my blockchain wallet – How to fix it?
To access your blockchain wallet, you will either need your password or your seed phrase (your recovery phrase). Once you have either or both of them at hand, you are good to go.
All you just need to do is sign into your blockchain wallet, key in the password or seed phrase ( if you forget the password), and once it is confirmed, you will automatically access your blockchain wallet again.
However, the blockchain itself might not be able to assist you in any way to regain access to your blockchain wallet in case you forgot or lost the wallet because they don't have access to your password or wallet since you are in charge of its security.
If you are unable to access your blockchain wallet because you have forgotten or lost your password, then there are two ways you can go about accessing your wallet:
Try to log in using all the possible password combinations you think you might have used.
 Use your 12-word Secret Wallet Recovery Phrase, also known as the seed phrase.
Once you can access the account, ensure you write down your backup phrase, as it's the only way you can restore access to your wallet in the event you lose your password again.
How to Initiate Blockchain Wallet Backup
Below is a step-by-step guide on how you back up your blockchain wallet using the blockchain.com wallet as a reference:
Step 1: Log in to your Wallet.
Step 2: Click on the Menu icon.
Step 3: Select Settings.
Step 4: Click on Backup Phrase in the Security section.
Step 5: Then, click on View Recovery Phrase.
Step 6: Write down your 12-word recovery phrase exactly as it appears and in the proper order. When you are ready, click on Next.
Step 7: Confirm your phrase by entering the random selection of three recovery phrase words. Enter the correct words and click on Verify.
Frequently Asked Questions (FAQs)
Q1. What happens if you lose your crypto wallet?
Nothing much will happen if you lose your crypto wallet as long as you have your seed phrase or recovery phrase to access the account. But in the event of your inability to find your seed phrase, your wallet is as good as gone.
Q2. What happens if you lose your Bitcoin wallet password?
If you lose your bitcoin wallet password, you can regain access to your bitcoin wallet by using your seed or backup phrase to get access, and once you are in, you can reset your password. So nothing will happen if you lose your password as long as you have your seed phrase.
Q3. Can I retrieve a lost Bitcoin wallet?
Sadly, if you don't have your 12-word backup phrase, you might never be able to retrieve your bitcoin wallet or the bitcoins in it if anything happens to the device you have the wallet on.
The Bitcoin wallet has no control over your private keys, so they are incapable of restoring the wallet for you.
Final Thoughts
Without your password or seed phrase, you might not be able to access your account except if you find them as soon as possible.
The best thing to do is to ensure that you do not lose them in the first place. Ensure you store your password and seed phrase in a safe place where you can easily access them when necessary.
Although there are several tools and companies online offering password recovery services in exchange for a percentage of locked funds, all they will ask you is for the possible passwords and check the combinations they think you might have used to unlock your blockchain wallet.
In summary, keep your private keys,passwords and wallet address safe.
Read More