For a long time now, Coinbase has established itself as one of the most reliable crypto exchanges where users can do much more than just store cryptocurrency.
The platform is quite diverse and, as such, there are other benefits to joining Coinbase besides storing crypto.
One alluring quality about Coinbase is that it carries crime insurance that protects a portion of your digital assets held on its storage system. Coinbase policy does not cover any loss resulting from cybersecurity breaches on your personal Coinbase or Coinbase Pro account(s).
What does this mean?
You are responsible for the protection of your digital assets either way. Experts usually recommend crypto-cold storage because they are mostly offline and more hack-resistant.  
SEE ALSO: Can a Hardware Wallet Truly Get Hacked Without PINs?
Nonetheless, it is safer to make use of a hardware wallet.
 I'll be using Trezor cold storage to illustrate how you can link it and use it efficiently with your Coinbase account.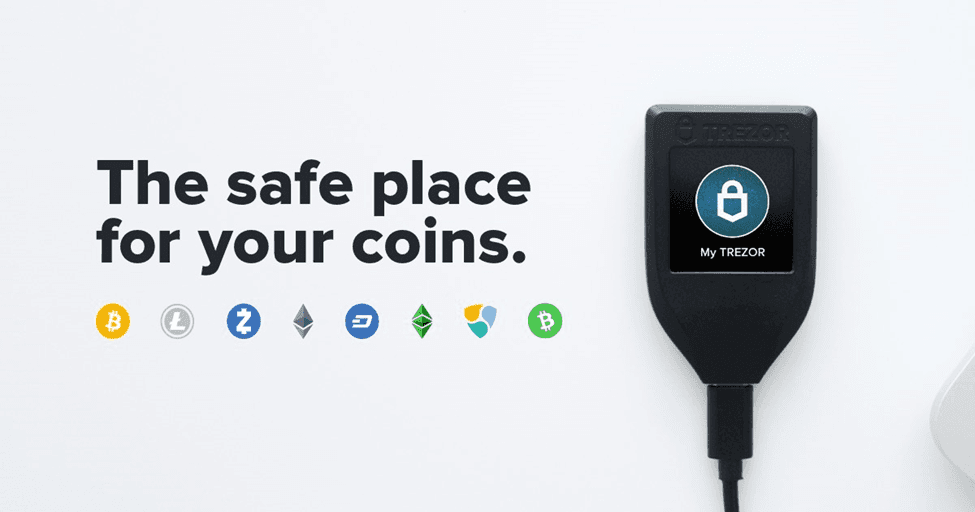 Key Takeaways
 • The Trezor hardware wallets and Coinbase works well together using the Trezor node.
 • Coinbase carries crime insurance that protects a portion of digital assets held across our storage systems against losses from theft, including cybersecurity breaches.
 • Coinbase policy does not cover any losses resulting from unauthorized access to your personal Coinbase or Coinbase Pro account(s) due to a breach or loss of your credentials.
SEE ALSO: How to Stake Cardano on Trezor Model T
How to Transfer Crypto from Coinbase to Trezor Wallet
Having discussed Coinbase and Trezor, you can check out how to transfer crypto from Coinbase to Trezor.
See guide here.
Follow the instructions that came with your Trezor device to set it up and establish an account on wallet.trezor.io.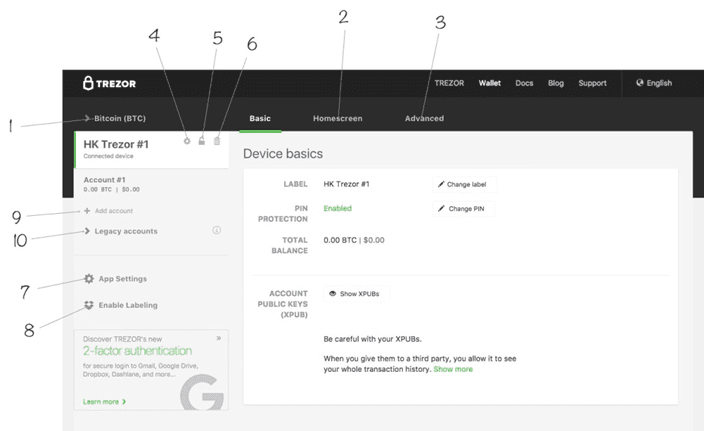 2. Plug your Trezor device into your computer or laptop and navigate to wallet.trezor.io.
3. Encrypt your pin.
4. Choose the Trezor account to which you want to send your coins.
5. Select "Receive" from the top menu.
6. Select "Show complete address."
Note: Take care to ensure that no transactions are sent or received from any crypto address other than your own. Always verify the process to make sure you're sending or receiving the correct crypto based on the created address.
7. Confirm the address.
Note: Check that the address displayed on your computer screen matches the address displayed on your Trezor device.
When confirming the address, it is critical to examine each character and ensure that they match.
You can't afford to only verify the first and final characters, assuming that everything in between is fine.
8. After you have done the verification, hit "Continue" on your Trezor device.
9. Copy the address from wallet.trezor.io onto your computer screen for subsequent use in the next stages.
10. Log in to your Coinbase account now or create one.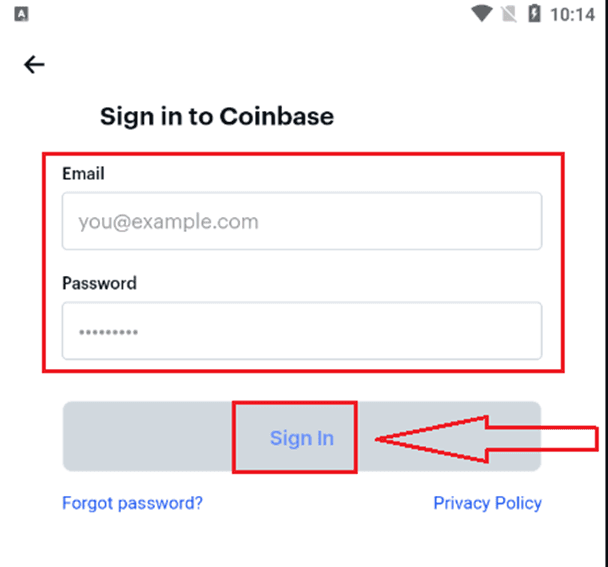 11. Once logged in, go to the upper portion of the dashboard and click "accounts."
12. Next, under accounts, select the account from which you want to retrieve your crypto, and then hit "Send."
13. Enter the Trezor address that you copied previously in Step 9 into the "Recipient" section this time.
14. Enter the quantity of crypto you wish to transfer to Trezor, along with a note for future reference. Click the "Continue" button.
15. Click "View Details" to confirm your transaction's status and watch its progress.
It is important to note that the transfer from Coinbase to Trezor takes time and is not instant. You should allow a few seconds for your transaction to reach your Trezor's node and wait for a few moments if the message states that your transaction is "pending."
This is how you send crypto from Coinbase to your Trezor wallet: Coinbase broadcasts your transmit request to all network nodes, allowing Trezor's node to pick it up.
When Trezor's node finally detects this transaction, the transfer procedure begins, and you are notified through a "pending" message.
Perhaps the term "pending" is a good choice for moderating user expectations. But the idea is that your wallets keep you updated every step of the process, so you always know where your crypto assets are.
Features of the Trezor Model T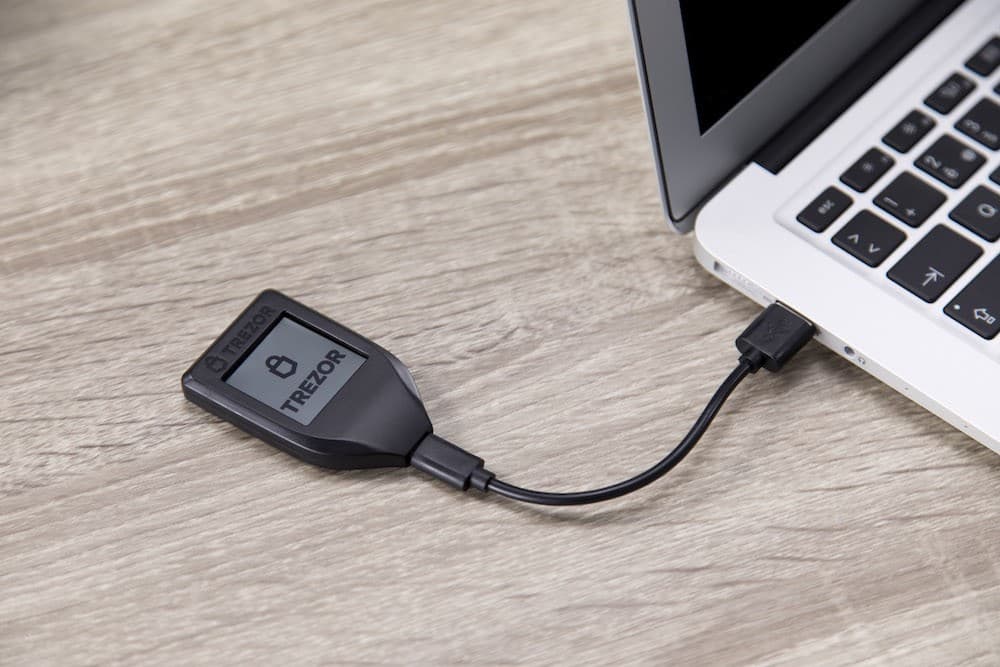 [table id=17 /]
Frequently Asked Questions (FAQs)
Which Exchanges are available for the Trezor wallet?
The Trezor wallet enables users to safely exchange Bitcoin (BTC), Ether (ETH), Litecoin (LTC), and other major blockchain-based tokens and assets.
Hence, the only exchanges that are available in the Trezor wallet include Changelly, CoinSwitch, and ChangeNOW.
Can I trade directly from Trezor?
Yes, since the Trezor wallet allows you to swap cryptocurrencies straight from the Trezor Wallet UI.
The wallet's new exchange section allows users to buy cryptocurrencies from exchanges and trade them for other digital assets on the same trading platforms.
Is Trezor safe?
Yes, it is, as it provides top-notch security for crypto, protecting against both physical and virtual theft.
Is the Trezor wallet legit?
Yes, it is, as it is one of the best crypto wallets available. Aside from having excellent security, it is also reasonably simple to use and offers excellent support and updates.
Although it may appear to be a bit pricey in comparison to other hardware wallets, the services you will receive are well worth it.
Final Thoughts
Using the Trezor wallet with Coinbase is a smart thing to do, especially when you have a huge amount of crypto assets in storage.
Doing this will reduce the risks of theft and will guarantee that you get as much security as humanly possible. It doesn't get any better than this.
Read More