Gone are the days when crypto-related activities were reserved for just a few highly knowledgeable individuals.
These days, almost every crypto activity has been made simpler, and that includes starting up a crypto exchange.
Concerning crypto exchanges, we have witnessed some of the best and most trusted crypto exchanges over the years. Some examples include Binance, Coinbase, and Kraken, to name a few. These exchanges have helped to facilitate seamless crypto transactions, and for every transaction, they perform.
They are privy to getting a return or interest, which is charged as transaction fees to customers, thus becoming profitable in the long run.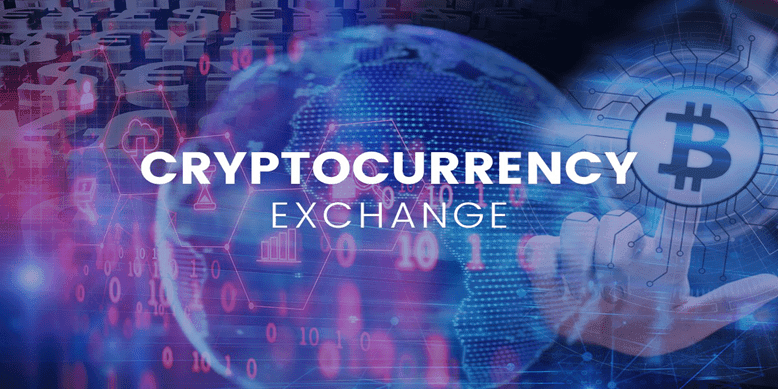 Starting up your Crypto Exchange – A Guide
Starting up your crypto exchange can be quite a task, but it is worth every bit of it if you simply take note of the following steps below:
Step 1: Decide on the type of exchange you want to go with
When deciding to start a crypto exchange, it is important to take note that there are three types of exchanges, namely: centralized (CEX), decentralized (DEX), and hybrid (a combination of the two).
This is one of the very first decisions you will have to make if you are serious about starting up a crypto exchange.
To give a better explanation, let us take a brief look at each of them below:
The Centralized Crypto Exchange (CEX)
Just as the name implies, this type of exchange is controlled by a central authority given little room for flexibility.
In centralized exchanges, users do not have control of their private keys and are tasked with providing their KYC before they can gain access. Examples of centralized exchanges include Binance, Coinbase, Kraken, etc.
The Decentralized Crypto Exchange (DEX)
With decentralized exchanges, users are more in control of their crypto assets as every transaction is done via smart contracts and decentralized applications.
In addition, there are no central authorities responsible for providing regulations and requesting user data.
This is why this type is most suitable for users who wish to remain anonymous while conducting their transactions. Examples of decentralized exchanges include Uniswap, Pancakeswap, etc.
Hybrid Exchange
This is simply a combination of the benefits of a centralized exchange and a decentralized exchange. With hybrid exchange, users can perform transactions at impressive speeds while being in control of their private keys.
Right now, there aren't many hybrid exchanges in existence, and it remains to be seen how these types of exchanges will compete with the centralized and decentralized ones. Poloniex is a good example of a hybrid exchange.
Step 2: Understand the regional regulations
After you have decided to go with a particular type of exchange, another thing to look at is the crypto regulations in the region you are planning to establish your exchange.
Keep in mind that a region that has good crypto regulations in place signals that your crypto exchange business would be favorable in that area.
A region that does not have friendly crypto regulations or no regulations whatsoever could limit the potential of the crypto exchange you wish to start up.
It would also help if you tried to stay up to date on recent crypto-related developments in the area so you would know what to do next.
Step 3: Select a Trading software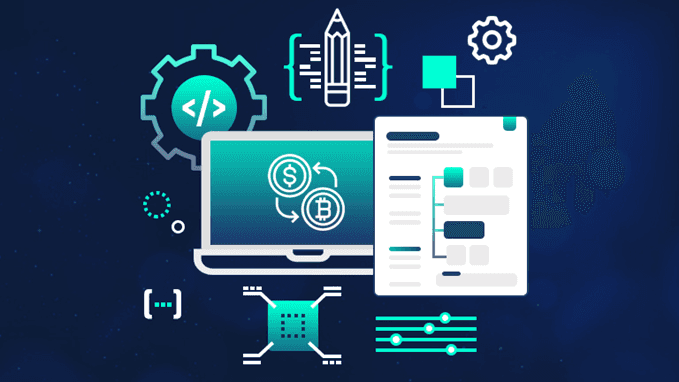 Software choice is very important, especially for sustainability. In every crypto exchange, there are key software components that are present, and they include the matching engine, wallets, admin panel, trading platform, and client area.
For the software, you could decide to hire a software developer to build it from scratch for you, or you could buy a white-label solution that comes with all of these software components.
If you are low on budget, you could decide to customize the white-label solution, which is an excellent solution if you need a little more market leeway.
Lastly, you can also decide to make use of a software solution that is already being used by a working exchange, or better still, you can hand the software creation entirely to a third party to get all of it done for you.
Step 4: Get a Liquidity Provider
Here, you will need to take a look at existing liquidity providers who are crypto exchanges in terms of cost-effectiveness.
Next, make a comparison among these liquidity providers you have shortlisted with what they have to offer you, such as instruments, protocols used, etc.
Then you proceed to take a look at their prices and commissions before going for the one that best meets your needs.
Step 5: Promote your crypto exchange
This is where marketing campaigns come in. You are done with the build-up process which means the next thing for you to do is to market your exchange through ads, campaigns, etc. to acquire and retain users.
The offerings of your exchange would have to be highlighted as much as possible so that users know why they should make use of your exchange rather than the competing ones out there.
Step 6: Ensure that your crypto exchange is sustainable
You need to do all in your power to convince users that you have a crypto exchange that is here to stay. This way, they become loyal to your exchange.
A few ways to do this include:
Providing exceptional customer service.
Recruiting the best and most qualified professionals will take your crypto exchange to the next level.
Maintaining a proper asset management strategy that would cater to any long-term market surprises.
Frequently Asked Questions (FAQs)
What are the three main types of crypto exchanges?
The three main types of crypto exchanges are centralized exchanges, decentralized exchanges, and hybrid exchanges.
Who is the biggest crypto exchange right now?
Binance is the world's largest cryptocurrency exchange by trading volume, with $7.7 trillion in total as of 2021.
Final Thoughts
Setting up your crypto exchange may be quite challenging, but in a crypto-friendly environment, it is well worth the effort.
If you are a crypto investor seeking to set up your exchange, simply do some research and imbibe the steps laid out above.
Read More