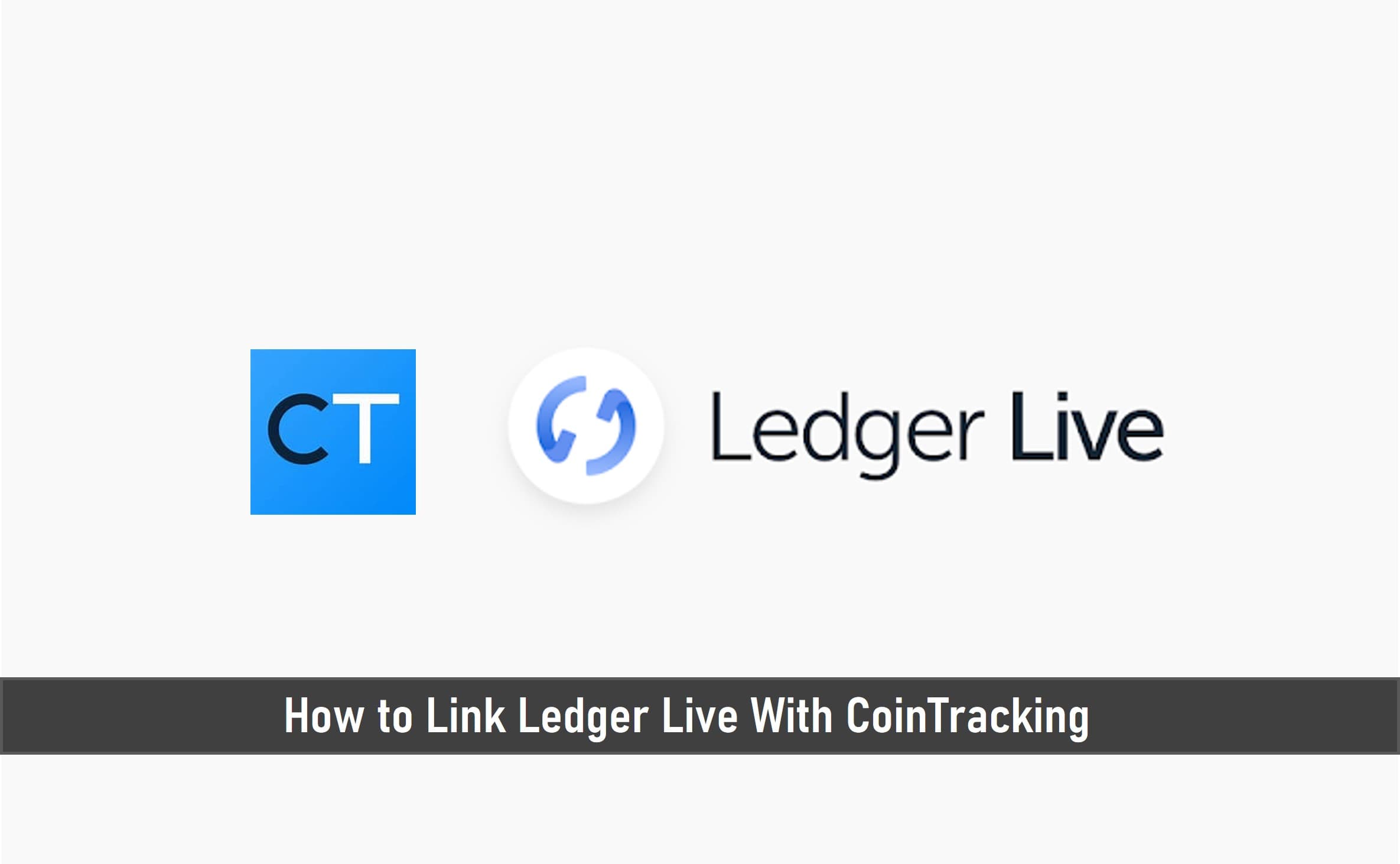 Linking Ledger Live to CoinTracking is quite easy as it consists of various steps, which I will be breaking down in this article for seamless understanding.
CoinTracking analyzes your trades and generates real-time reports on profit and loss, the value of your coins realized and unrealized gains, reports for taxes, the prices of 19,861 coins and assets, and much more.
On the other hand, the Ledger Live application offers flexibility, scalability, and security for the Ledger wallets and other third-party cryptocurrency wallets. With Ledger Live you can manage and secure your assets easily.
Key Takeaways
• Linking your Ledger Live with CoinTracking requires that you own an existing account or you open an account with CoinTracking to import Ledger Live data into CoinTracking successfully.
• CoinTracking provides an option for crypto traders to analyze their trades and monitor the value of their crypto assets.
• Ledger Live is one of the most trusted and secure wallets, which is among the 30 wallets supported by the CoinTracking platform.
• For those who wish to have tax calculations and tax reports done on their cryptocurrencies, CoinTracking is well capable of doing just that.
With Ledger Live linked to CoinTracking, it will become very easy for you to monitor and keep track of your crypto assets to determine their performance trade-wise over time.
SEE ALSO: Easy Steps to Import BitBox, Ledger, and Trezor to CoinTracking
SEE ALSO: How to Track Your Crypto Transactions Using Cointracking
An introduction to CoinTracking

CoinTracking is a digital platform that is responsible for cryptocurrency tracking and tax reporting.
In addition, the platform also provides personal analysis, trade imports, tax declaration, coin charts and trends, professional help, and security encryption.
It also does direct imports from over 80 crypto exchanges, wallet imports from 30 wallets, and has legacy support for 22 closed exchanges.
Lastly, the platform has a list of features for both crypto traders and crypto companies.
CoinTracking for Crypto Traders
CoinTracking helps crypto traders use multiple cryptocurrency exchanges with ease. They do this by streamlining the exchanges and letting traders save all their trading data in one place.
Also, if all the exchanges traders use have APIs that are compatible with CoinTracking, they can get all the basic information they need to create a tax report with the push of only a button.
CoinTracking for Crypto Companies
To make life easier for businesses that are involved in cryptocurrency, CoinTracking has created CoinTracking Corporate.
CoinTracking Corporate lets crypto companies set up accounts for each of their customers and manage their crypto tax data in one easy-to-use interface. They can also create and configure CoinTracking accounts for their employees.
Also, fund managers often find themselves dealing with multiple cryptocurrency clients at the same time.
The unified interface that CoinTracking Corporate provides takes the hassle out of switching between cryptocurrency portfolios.
At the same time, CoinTracking's tax features help determine the tax consequences of various types of trading strategies.
How to link your Ledger Live with CoinTracking
If you are looking to link Ledger Live to CoinTracking, all you have to do is simply follow the steps below:
Step 1: Sign up on CoinTracking if you do not already have an account.
Step 2: Proceed to open your Ledger Live application. You can download the Ledger Live app here.
Step 3: Click the setting icon and go to the  'Accounts' tab.
Step 4: Click 'Save' on 'Operation history' and select the accounts you want to include.
Step 5: Click 'Save' again to export the CSV file.
Step 6: Upload the CSV file here.
Note: Ledger Live only permits data to deposits, withdrawals, and fees.
After you must have uploaded your CSV file, you then click on start import at the top left corner of the CoinTracking platform which then successfully links your Ledger Live to CoinTracking.
Once this is done, you will be able to see your Ledger Live transactions via the table which will be shown to you on the CoinTracking page.
This table will provide you with information such as the number of entries, type, buy, sell, currency, and fee.
At the bottom left corner, you would see an import validation that validates your linked Ledger Live transactions which may or may not include datasets, transactions, duplicate transactions, canceled transactions, empty timestamps, and empty values.
SEE ALSO: 22 Digital Wallets that are Compatible with Ledger Live
SEE ALSO: How to Stake Algorand on Ledger Live
SEE ALSO: What to Expect from the NEW Ledger Powered Crypto Debit Card
Final Thoughts
CoinTracking is a platform that is easy to navigate. Once you get a hang of how the platform works, you will be able to fully enjoy all of the benefits the platform has to offer.
Lastly, with the step above, you should be able to seamlessly link your Ledger Nano wallet or any other wallet in general to the CoinTracking platform.
Read More