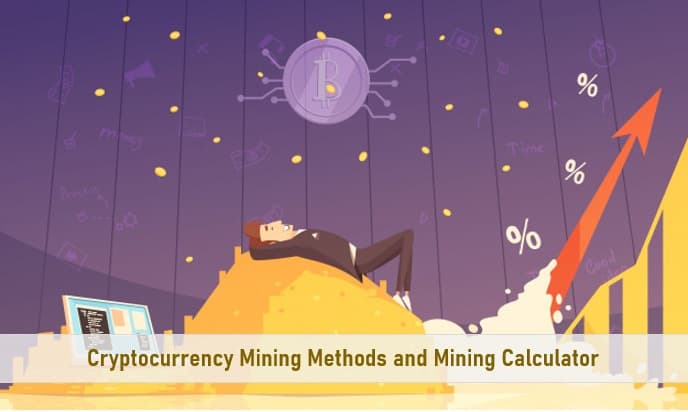 Cryptocurrency Mining Methods and Mining Calculator
Those who missed the Bitcoin rush in early 2009 but are still willing to partake in Bitcoin's yield can join but at a very costly price.
A viable way to own Bitcoin is to get involved in cryptocurrency mining.
How to Start Mining Cryptocurrency
Everyone can start mining cryptocurrencies without a very deep technical knowledge about mining, it only takes a little more effort on your part to know how it works.
That being said, we will examine what Cryptocurrency mining entails.
Cryptocurrency mining is the process of verifying cryptocurrency transactions and adding them into a decentralized blockchain ledger by persons known as miners.
Computer hardware is used to carry out the mining tasks known as hashing to derive a small amount of cryptocurrency.
Hashing entails solving a complex mathematical problem of generating a unique hexadecimal code of 64 characters (Alphanumeric) to secure a Bitcoin transaction.
Example of Hexadecimal 64 Character Code
0000000000000000028fcc546cf0215d64e47c1254368e5f478ac15e2df579dd
Imagine that you have in custody a mining rig that mines cryptocurrencies. This computing hardware or rig will then perform a specific mining tasks for a reward which can only be accessed with a "Proof-of-Work".
Proof of work is evidence of the miner's performance, it's the only way a miner will get paid a fraction of specific cryptocurrency mined.
This reward system provides a balanced playing field for all miners and further strengthens the integrity of the blockchain.
The more a miner wants to utilize a specific pool, the harder the math equations become, thereby generating stability for the pool and establishes greater and high machine usage.
With the excitement of earning cryptocurrency especially Bitcoin through rendering a service known as mining, the quest to become miners has attracted lots of people to do the job. However, investing in computing hardware and the cost of electricity is a major consideration for would-be miners.
But, big investors are now setting up mining pools and rigs for people who cannot afford the investment costs of setting up a mining rig and the electricity costs involved in the process.
With these third-party rigs, more miners can sign up and get on with mining their favorite cryptocurrencies.
We shall further examine the various ways of mining cryptocurrency.
Cryptocurrency Mining Methods
Cloud Mining
Cloud mining is one of the easiest ways of mining cryptocurrency without much financial investment on your part. This is often the perfect place to start for beginners.
Cloud mining involves renting out cloud computing power known as a "mining rig" without having to physically purchase any mining computer hardware and its associated programs or software.
Renting involves subscribing to a mining plan which lasts over an agreed period during which all earnings from the rig (after deducting maintenance and electricity costs) will be sent to the miner's crypto wallet.
SEE ALSO: 5 Best Bitcoin Wallet Providers
Providers of cloud mining service usually own big mining farms (tens or hundreds of mining rigs are conjoined simultaneously.
Cloud mining has garnered massive repute majorly because it gives the possibility to take part in the crypto ecosphere for those who may not have the financial capacity to purchase their mining hardware or whose core interest is not to own a rig.
There are two types of cloud mining service:
Free cloud mining service
Beginners interested in cryptocurrency mining mostly go for the free option, but it indirectly comes with some associated costs. The cloud mining free option has a considerably slow mining speed and some limited mining privileges which do not make mining convenient and profitable compared to those who own a mining rig.
Paid cloud mining service
Paid cloud mining plans provide full mining privileges and enable miners to improve their earnings in the long-run.
Paid cloud mining offers a lot more and is beneficial even for beginners. This is how to get sign-up for a paid cloud mining service.
Search for a cloud mining host on the Internet. Look for plans that the host provides- there are normally about four to five of such plans, starting from the basic/starter plans to the premium plans. Some hosts allow miners to make and design your cloud mining schedule.
Once you've decided on the plan you want, go ahead to carry out the transaction (by paying the host), input your cryptocurrency wallet code where your reward will be sent. With that, you have begun the initial steps towards mining cryptocurrency.
Each plan costs a certain amount of money and lasts from weeks to months. The starter plans can go from $500 to as high as $5,000, and with a duration of two years to life membership as the case may be.
It is normally expected that miners will get proceeds at the middle of the year – one year mark and then obtain rewards continuously from then. Though, no one can be quite certain because the prices of crypto assets are much volatile and their value tends to fluctuate quite a lot. 
CPU Mining
CPU mining makes use of Central Processing Units (CPU) to verify transactions on the blockchain and extract new cryptocurrencies.
CPU mining use to be a go-to mining option during the advent of cryptography, but now, fewer people go for this method of cryptocurrency mining.
There are several reasons for this.
Firstly, this form of mining is very slow. You could be mining for months without obtaining a substantial amount of money and the cost of electricity and cooling is also heavy, so it's not worth it most times.
Secondly, running costs can be reduced to a certain degree if you can sort out cooling and electricity at a cheaper cost. But they are quite hard to find.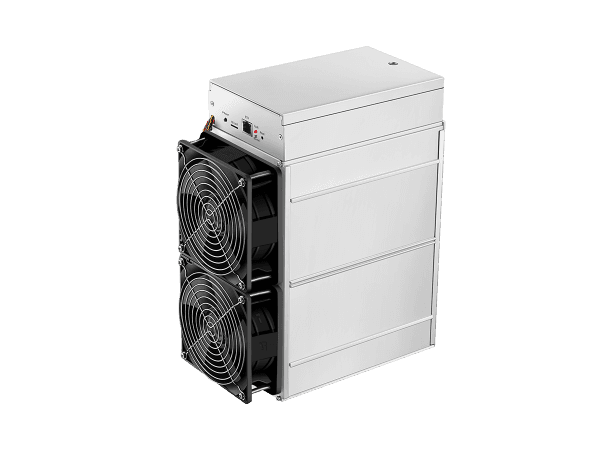 So why do some miners still go for CPU Mining?
Well, the convenience of mining from your computer desktop makes it easy and practical for most miners.
All that is required of you to mine via the CPU method is your desktop Computer with massive RAM running into Terabytes, a very effective cooling system, and a couple of mining software.
It can also be carried out on a laptop, but this is not advised. Your laptop is likely to overheat and pack up within a couple of hours.
The fact that people think that it is simple to begin cryptocurrency mining attracts new CPU miners to the cryptocurrency space each day.
These newbie miners do not bother about the fundamentals, all they are concerned about is their desire to start the process through any means available and start earning.
GPU Mining
GPU mining is presumably the most traditional and well-acknowledged way of cryptocurrency mining. When you research cryptocurrency mining, one of the first things you will find is the GPU rigs.
Cloud miners, for instance, utilize GPU rigs in their activities. Some of these guys are experts that have hundreds or thousands of rigs in their rig farm.
The GPU mining method is well-known because it combines timeliness and cost-efficiency.
Setting up a rig itself is expensive, but in terms of the hash rate and total workforce, the GPU mining machine is excellent.
GPU mining machines make use of graphics cards when extracting cryptocurrencies. A regular rig is developed from a processor, cooling, motherboard, mining machine frame, and finally, a small number of graphic cards.
The market price for a highly functional and well-built GPU mining rig is said to be set at a range of $3000. This is a huge investment, but it ends up paying much faster compared to a CPU miner. If you are interested in ways to mine crypto assets, you can give GPU mining a try. 
ASIC Mining
ASIC known as Application-Specific Integrated Circuit is a unique device developed with the intent of cryptocurrency mining.
They are known to give out huge amounts of crypto in comparison to the GPU and CPU forms of mining.
These circuits are efficient, but also constitute a big controversial discussion among miners.
At the time when the founders of ASIC proclaimed the new development of the machine, it caused a crisis in the Cryptocurrency ecosphere.
A lot of crypto players have even recommended a total ban on the machines as it rivalled strongly other computing methods. The competition was intense such that rivals teamed up to prevent other miners making use of GPU or CPU rigs the possibility of meeting up in terms of hash rate and profits.
Let's look at the ASIC Miner value and profitability

Also, Application-Specific Integrated Circuits have affected the values of a certain particular digital currency.
For instance, the whole earning from its activities can go to a single miner that has an ASIC farm which didn't go down well with others.
The Best Way to Mine Cryptocurrency
Now that we have considered the mining rigs, how cryptocurrency mining works, and all the different methods available to do it.
What is the best method?
Note that the best method also has to be the one that suits you. Considering a few priorities such as:
Willingness to invest money upfront at the initial stages.
Cooling and electricity costs.
Dealing with the hassles of owning a mining rig.
These and other concerns would guide your decision on the method of crypto mining to go for.
But from a general perspective, Cloud and GPU mining are commonly used by miners due to long-term performance.
CPU Mining in its case is inefficient and laborious, while ASIC mining is likely to turn out very unpredictable, especially in recent times.
If you want to have a rig yourself, then GPU mining is ideal, but if you would rather prefer not to incur any cost and just start right away, you could opt for CPU mining then. For those who enjoy taking risks, ASICs is your best bet.
Which Cryptocurrency Should I mine?
Your choice of mining cryptocurrency will also depend on the method of crypto mining you've decided on. Among the likely favorites are BTC, ETH, or Dash.
Cryptocurrency Mining Calculator
A cryptocurrency mining profit calculator helps you find out if you would generate revenue from your mining activities.
Cryptocurrency Mining Calculators are super-accurate, taking note of the increase in the network hash rate.
To check for Hashing power, Cost per KWh, Power consumption, you can calculate that with this elaborate Mining Calculator
Image credit: Design vector created by macrovector
Read More