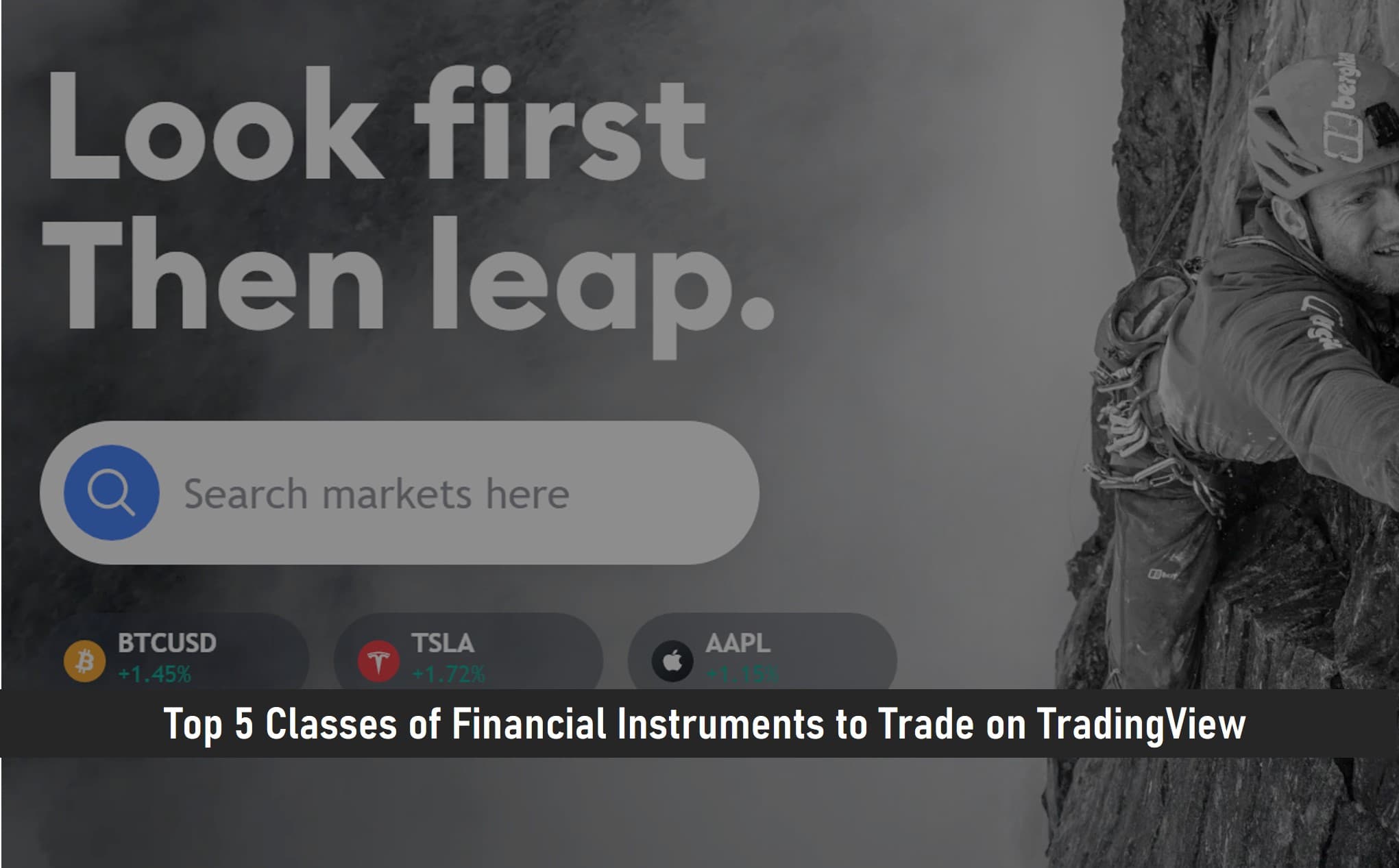 A trader should be able to trade any class of financial instrument on any platform…
As logical as the above statement is, in the actual sense, some asset classes may not perform well on certain platforms. Some trading platforms execute some assets or financial instruments better than others.  
With a well-known platform such as TradingView, I will show you the top class of financial instruments to trade on TradingView either as a beginner or a  professional Trader.
About Financial Instruments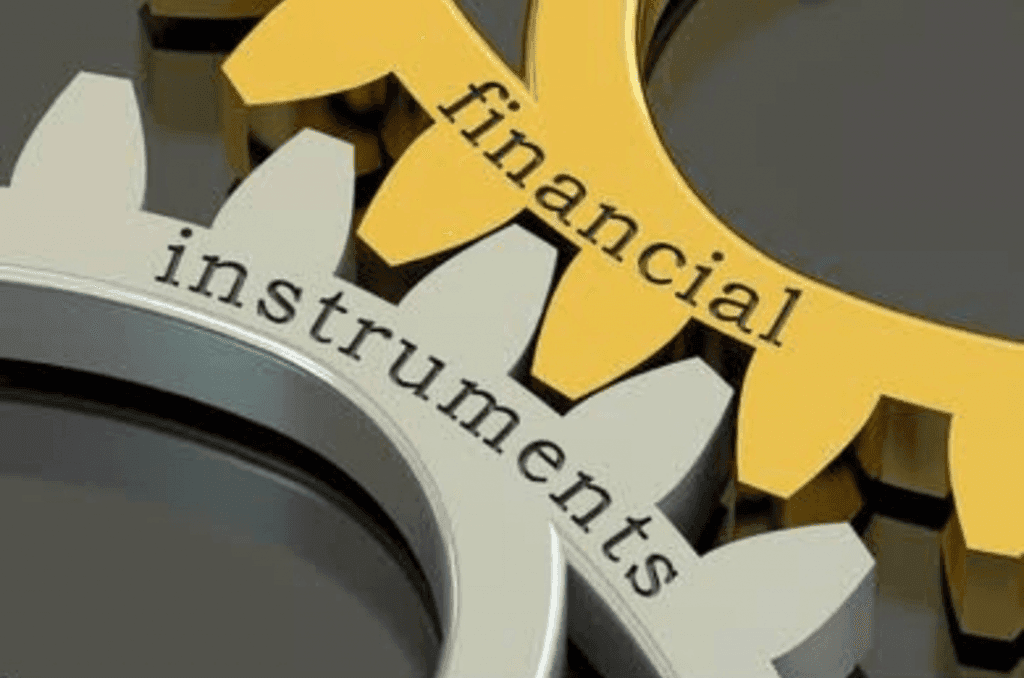 Financial instruments are all the different types of assets and contracts that can be traded.
By definition, a financial instrument is an asset that can be the subject of a trading operation, for example, a currency pair, security, physical goods, derivatives, etc.
A financial instrument is a means of transferring something of value from a buyer to a seller.
Best Financial Instruments to Trade on TradingView
Below are some of the best financial instruments available for trading on TradingView;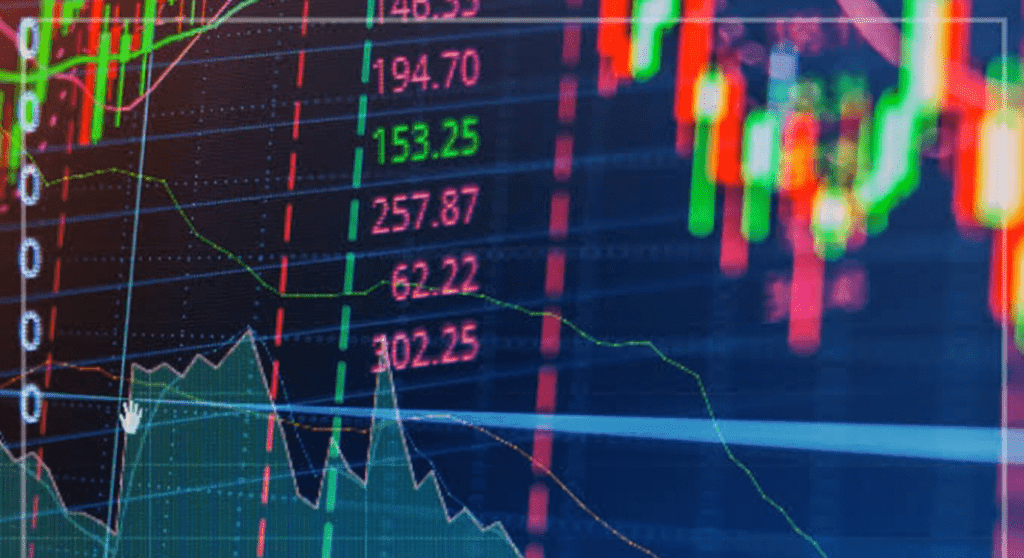 1. Stocks
Stocks are one of the best financial instruments you can trade on TradingView.
TradingView offers its users global stocks listed on the US, European, Japanese, Australian, and several other global exchanges, etc. These stocks span multiple industries including but not limited to EVs, social media, tech, banking, luxury brands, and pharmaceuticals.
The stock selection also includes globally recognizable brands including Amazon, Tesla, Microsoft, Nio, and more!
2. Cryptocurrencies
Cryptocurrencies can be considered one of the most exciting financial instruments on TradingView – since their rise in recent years, digital currencies have dominated headlines.
Bitcoin, Ethereum, Ripple, and alt-coins completely changed trading, offering extremely active instruments that often moved more in one day than other markets moved in months or even years. You can trade numerous cryptos on TradingView including the "big three" and several high market cap altcoins. 
3. Forex
Forex is one of the best financial instruments available for trading on TradingView.
Forex is an extremely popular market for all kinds of traders due to the availability of news, reoccurring economic calendar events and the many correlations currency has amongst themselves. In an active and exciting market, you can trade majors, minors, and exotics with ease on TradingView.
4. Indices
Indices are another financial instrument you can consider trading on TradingView.Generally, indices are considered more stable than other instruments because indices are a collection of stocks, which averages out individual stock volatility within that collection.
You can trade some of the world's most-followed and traded indices including the DOW, Nasdaq, the German 40, the FTSE, the Nikkei, and more on TradingView as there are numerous indexes available for you to choose from.
5. Precious & Industrial Metals
Gold and Silver are also known as safe-haven assets as they usually hold value during volatility and increasing inflation.
Industrial metals such as Gold, copper, palladium, and platinum are generally driven by supply and demand and industrial production. These metals and more are available to trade on TradingView.
If you are looking for the best financial instruments to trade on TradingView, you can also consider trading them.
Frequently Asked Questions (FAQs)
What is the value of a financial instrument determined by?
The fair value of a financial asset or liability on a given date is the amount for which it could be exchanged or settled, respectively, on that date between two knowledgeable, willing parties in an arm's length transaction under market conditions.
What factors affect the price of financial assets?
A financial asset's worth may be based on an underlying tangible or real asset, but market supply and demand influence its value as well.
What is an equity instrument?
An equity instrument is an investment for people who want to own an asset or a part of an asset while also receiving an income on it. Investors receive shares or certificates to prove ownership.
What are the pros of using TradingView?
TradingView friendly community.
No registration to check it out.
Almost every instrument is available in TradingView compared to other similar platforms like MT4.
Are there reasons why TradingView is worth the money?
Yes, there are several reasons why TradingView is worth the money. These include:
The quality of the graphs and charts, and how much you can interact with them which is one great feature that separates TradingView from its competitors.
TradingView's social platform allows you to share your monthly stats with people that can not only hold you accountable but understand the situation and can do it in a way constructive to your success.
Although largely free, the social aspect of TradingView is a big part of its success due to its community-like features. You do not have to walk alone in trading and analysis when you can have several other friends like traders with who you do these analyses together.
Is TradingView trustworthy?
Yes, TradingView is a trusted online financial asset analysis tool suitable for both novices and experienced traders. The trading platform has many charting tools you could use for research and allows its users to communicate and cooperate.
Final Thoughts
You can use TradingView to follow your favorite assets, find trading ideas, chat with others, spot trends, and place trades directly on their charts.
Finally, the place of balanced decisions that should be at the heart of the trading activity of any trader should not be occupied by spontaneous trading operations based on emotions as such can inevitably lead to the financial collapse of such a trader.
So before you decide to trade any instrument on TradingView, ensure you have done your research about the instruments available.
Read More