Cryptocurrency Insurance Industry Opportunities
With the popularity of Bitcoin and other Altcoins, only a few investors hold it long-term.  The new wave of hackers stealing millions of dollars in Bitcoin from Exchanges and wallets has caused panic among investors. This is largely due to the skyrocketing value of Bitcoin.
Hackers exploited the vulnerability of the Poly Network in August 2021 and stole about $600 million making it one of the greatest crypto heists of all time. However, a twist of fate occurred when the criminals returned only half of the money to the Exchange for some strange reasons.
Could buying insurance, in this case, be an option to shield your cryptocurrency holdings?
Despite the acceptance of Bitcoin and other cryptocurrencies in general, insurance cover on cryptocurrency is not widely available.
Cryptocurrency Exchanges have been on their toes in developing and maintaining a security framework to protect their clients' funds from theft and fraud.
But, it's rather thought that cryptocurrency insurance is poised to be a big industry in the future with Bigger Opportunities according to a report by Bloomberg.
At the moment, many insurers are shying away from the huge risks and the market volatility attributed to providing cover for cryptocurrencies.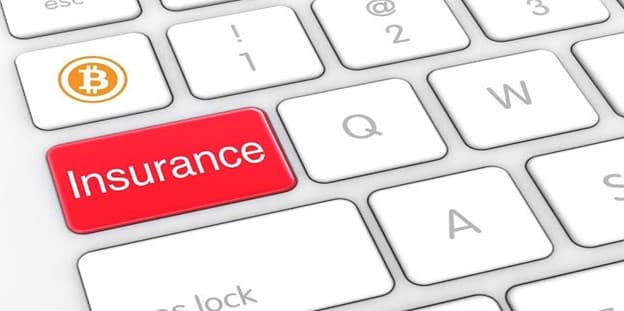 /www.finivi.com/
Key Takeaways
• Cryptocurrency insurance is poised to be a big industry in the future with recent instabilities and theft in the cryptocurrency ecosystem according to Bloomberg.
• Exchanges provide only security for your cryptocurrency holdings but rarely do provide insurance.
• The decentralization of cryptocurrency has complicated matters with very little control and oversight functions by regulators.
• Cryptocurrency insurance might not be available in jurisdictions with a very low appetite for volatile investment risk and an outright ban of crypto trading or mining.
• The likelihood of theft and fraud abating on cryptocurrency in the nearest future still rests with the security infrastructure of the Exchanges.
• Coinbase and Gemini offer minimal cryptocurrency insurance protection on client's funds in addition to its platform's security architecture.
The First Cryptocurrency Insurance Company
What would investors do to make sure they're safe from hacking, loss, or theft of their cryptocurrency?
For most insurance companies, such cover is too risky to provide.
Insurance coverage is not generally available and there is limited coverage even if it appears that more exchanges provide some form of cover in areas of security of clients' digital assets.
Exchanges are beginning to sort other solutions to add an extra layer of security so that their clients are fully protected.
Great American Insurance Group was the first insurer to provide Bitcoin insurance of any kind in the United States. It said in mid-2014 that it will provide coverage "as a backing for the existing crime policy for commercial and government customers using Bitcoin."
The insurance sector is highly regulated; it is mostly not regulated in cryptocurrencies. The use of cryptocurrency does not fall under the class of items to provide insurance on customer funds as traditional banks and brokerages do.
Cryptocurrency insurance is likewise exceedingly risky and is similar to cash insurance.
It can be lost or stolen, and it may not be recovered. You may have a renter's assurance or insurance that protects you generally against robbery, but those policies have deductibles and offer little cash compensation – the risks could be overwhelming for insurers with prices falling in triple digits within hours.
Is Cryptocurrency Considered Property?
The reported decision on cryptocurrency should not give people too much comfort that it is property according to the rules on homeowners.
The Court held that bitcoin was a general property, not money, in the ruling of the Kimmelman v. Wayne Insurance Group of the Ohio Trial Court, and the $20 bill did not apply. While it remains to be seen whether this judgment is convincing in other courts, reasons exist.
The Ohio Court did not analyze the problems thoroughly, limiting their usefulness. For instance, it is not discussed whether electronic funds and securities policy submissions should apply.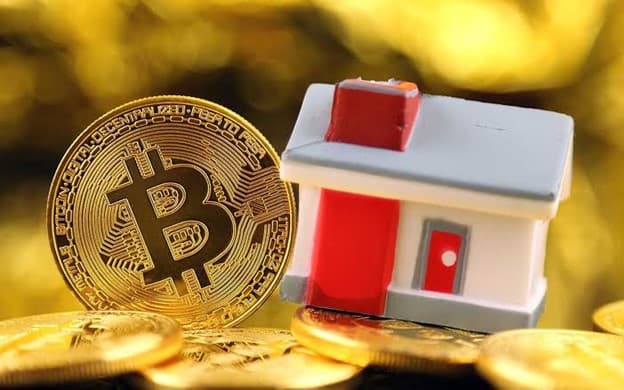 Moreover, it was drawn up in 1999 years before cryptocurrencies were invented. The language of the policy is also at issue. It may not be the same new political language.
The Court finally relied substantially on the above-mentioned IRS advice stating that cryptocurrencies are considered property.
But this IRS guideline also indicates that "for income tax purposes" cryptocurrency is considered a property.
Whilst IRS instruction on tax matters is convincing, this guidance should not affect the interpretation of insurance contracts.
Where to Get a Cryptocurrency Insurance
With the volatility of Bitcoin, insurance coverage should be expensive. The insurance industry is highly regulated; the cryptocurrency industry is largely unregulated.
Cryptocurrency exchanges aren't required to insure customers' funds the same way banks and brokerages in the traditional financial sector provide cover up to 5% of the coverage limit. That is like spending 20,000 dollars a year to insure your home for 400,000 dollars.
It is normal, with expensive rates, that an exchange can have limited protection or no coverage. Even at 2%, the exchange would pay $200,000 for every $10 million covered annually, while normally traditional financial institutions pay less than 1%.
Coinbase, one of the largest crypto exchanges, provides crime insurance for its customers to protect a portion of their digital assets (estimated to be around 2% of the entire assets of Coinbase).
The trade did not reveal what coverage it may have or may not have for the huge volume of holdings of its customers (about 98%) in cold storage, offline. The insurance covers physical, cyber, and staff theft violations.
Gemini Exchange adds that they have Aon insurance coverage to safeguard them from digital robbery from their hot pocketbook. Infringement, hacking, fraudulent transfer, or staff theft of the customer's funds held online.
None of the exchanges cover losses due to a lack of attention on your keys or login credentials from your account. The losses are neither covered in traditional financial institutions.
The good news…
The FDIC insurance covers your US money deposited in Coinbase and Gemini accounts.
It is also vital to know how much insurance a bursary or custodian is covered, which insurance companies are covering the policy and how much their financial strength is, and whether the insurance includes cold and hot wallets.
It would also interest you to know if insurance is in dollars or insured in cryptocurrency. Where the amount is in dollars (or other government money), then the amount of the coverage changes since the values of bitcoin fluctuate.
What Could Cryptocurrency Owners Do?
Individuals and businesses should not solely depend on these policies of the Exchanges promising to protect them from the loss of their cryptocurrencies. In contrast, businesses could acquire policies on crime or cyber insurance.
You need to proactively safeguard yourself instead of relying on someone to make up for it when your possessions are lost or stolen.
For instance, when you use "hot" storage for your Bitcoin, that is to say, you can access virtually any currency on the Internet, the currency is exposed to theft through hacking or ransomware attack.
The owner could therefore consider having a third party in his/her digital wallet retain the virtual token or coin. Theft or fraud can greatly be reduced with an extra layer of protection with the use of multi-signature wallets.
However, Bitcoin holders must secure the hardware wallets from theft and physical description by keeping them safe. These are precautions that individuals should take, even if a homeowners' policy covers the risk of loss.
But until a homeowner's policy provides wide-ranging coverage of cryptocurrency, property owners will be wise in taking efforts to prevent criminal actors and physical mishaps from protecting their digital assets.
Frequently Asked Questions (FAQ)
1. What is an inSure token?
An InSure token is a digital asset centered around a crypto asset insurance ecosystem where cryptocurrency traders can insure their crypto assets by purchasing SURE tokens with fiat and other crypto coins.
2. What do tokens represent?
Tokens are a store of value just like paper money as they establish relationships across markets and make room for fair and honest discussions between market users at affordable costs.
3. Who is Nexus mutual?
Nexus mutual is based on an Ethereum platform that creates insurance products with community-driven management and financials.
4. What are the types of tokens?
The types of tokens are keywords, identifiers, constants, strings, and operators.
Final Thoughts
With the rigidity of insurance companies opening up to providing cover for cryptocurrency, there could side be a future for Bitcoin in terms of protection from theft.
Insuring cryptocurrency would limit the activities of online thefts and criminal hackers who prey on unsuspecting victims and make away with large sums of coins with high financial values in the process.
But Exchanges still have a lot to do in terms of providing maximum security.
Read More