Earning Rewards on the Brave Browser
As of now, Brave Browser tops the rundown of best web browsers with regards to speed, security, and rewards for browsing. It's enticing to realize that these prizes are cashable. Indeed, they are!
This post will explore the earning tricks of the Brave browser and how to increase your earning strategies.
Brave is the first of its kind that rewards you with the Basic Attention Token (BAT) for your attention.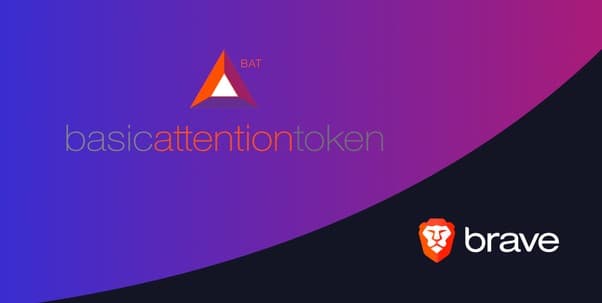 Brave Software, Inc. owns the Brave Browser and the undisputed tech-guys that work tirelessly to provide users with top-notch security and over-the-edge service on the privacy-centric browser.
Don't get any more anxious about a web browsing experience that has it all-Speed, Security, and Rewards. It is here already-Brave Browser!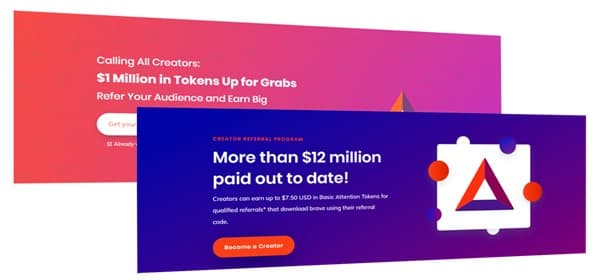 With Brave, you enjoy unlimited crypto rewards.
But here's the difference; You get compensated for your time on the Brave platform unlike other browsers, you don't get rewarded financially.
Let's examine the rewarding benefits of using the Brave browser.
Key Takeaways
 • Brave Browser practically has no limit to how much you can earn!. You get a 70% ad revenue share from advertisers.
 • Brave is the only browser that rewards you with the Basic Attention Token (BAT) for your attention.
 • Brave is 3x faster than Chrome and Edge browsers.
 • Apart from withdrawing, you can also trade your earnings.
 • With Brave Browser, you gain total control of your privacy and decide which sites to support and those to turn off.
Now, let's explore the more earning tricks with the Brave browser.
Install Brave on More Than One Device
This might sound like a cheat though, but it's not. It is only logical. One of the easiest ways of getting unlimited earnings on Brave is simply by installing the brave browser on all your devices (as many as you have).
The brave ads work on each device that it is been installed upon. So if you have more than one device, you should quickly have it installed on each of them. Your earnings will multiple.
What is being said in essence is;
If you have a PC (be it Mac or Windows) you have to make sure that it is fully functional on it.
Similarly, if you have a mobile device, make sure also to download and install it on your mobile and surf likewise, as you would with your PC.
To fully maximize your potential in terms of earnings, make sure to have Brave Browser installed and fully functional on both your mobile phone and your PC.
In addition, steadily surf the internet making use of your wave browser on both your mobile phone and your PC, as this will increase your opportunities to more earnings per time.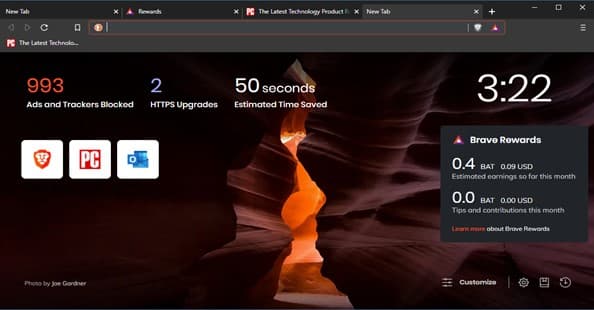 Increase the Number of Ads You Get to the Maximum
The absolute control over the number of ads you get from brave is well within your control.  With Brave, there is this feature that allows you to set up the number of ads you want to see per hour.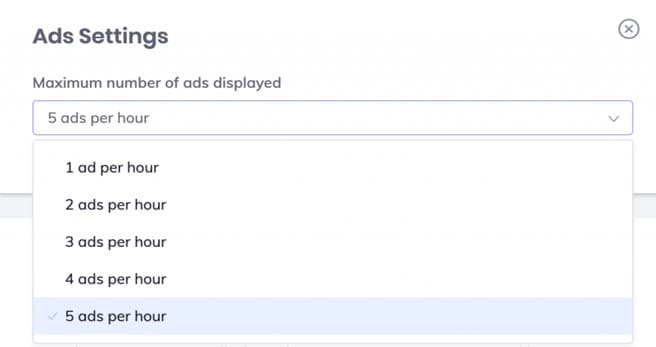 This does not mean that all you have to do on brave is based on ads watching. No, it isn't. All you need to do is to keep viewing the ads as you engage in your conventional browsing activities.
The ads for sure do not interfere with your browsing in any way. They do not cover content.
SEE ALSO: How To Earn Cryptocurrency Fast With A Brave Browser
BATs Airdrop
You can in any case acquire BAT by utilizing Brave to explore sites. As a newly registered user, you can earn $5 worth of BATs by merely downloading and using the browser for 30 days.
As if that is not enough, you'll also get the opportunity to token grants randomly worth 25-40 BATs every month.
BRAVE Referral Program
Brave started in 2018 intending to distribute $1 million BAT to content creators who referred users to Brave. The referral program has since witnessed exponential growth with more than $2.2 million BATs distributed to content creators the following year.
Brave has surpassed its target affiliate BAT distribution and has since paused the program. We are optimistic that the referral program may be reopened again to new affiliates.
Keep Publishing Quality Content
There's a wide range of unimaginable income you are bound to acquire over time by making use of the publishing and creating platforms available on the brave browsers.
If you're enthusiastic about monetizing your platform, they can help you achieve that with time.
This option is more suited for publishers and creators. Those who have a website, a YouTube channel, a twitch channel, and so on.
Your followers as well as subscribers, or even readers can always send you one-time tips in any amount they choose.
Otherwise, they can also make use of the automatic tip feature available on brave. This feature allows them to set a specific amount that they wish to tip you with every month.
Frequently Asked Questions
1. How much can I earn by using brave?
There is no limit to your earnings. Your earnings are neither specified nor limited.
2. What currency does Brave pay with?
Brave is built on the Brave software and pays out the Basic Attention Token (BATs) to users and affiliates.
3. How does Brave generate revenue?
Brave gets revenue from advertisers and publishers paying for cost-per-click CPC ads. Advertising revenue is shared between Brave and the content creator.
4. How do I withdraw from the Brave browser?
To withdraw from brave, you have to link it with a verified uphold account.
To do this, open up rewards and click on the "verify wallet".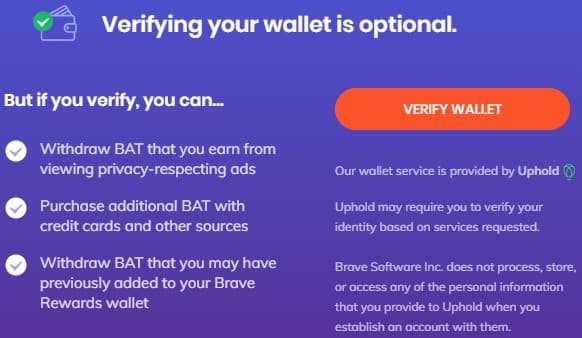 Once you have verified your wallet, you're good to go!
Final Thoughts
Brave rewards users for the time spent using their platform with rewards in BAT cryptocurrency. Brave also gives users more control over their browsing experience.
Download Brave and increase your opportunity to earn online.
Read More