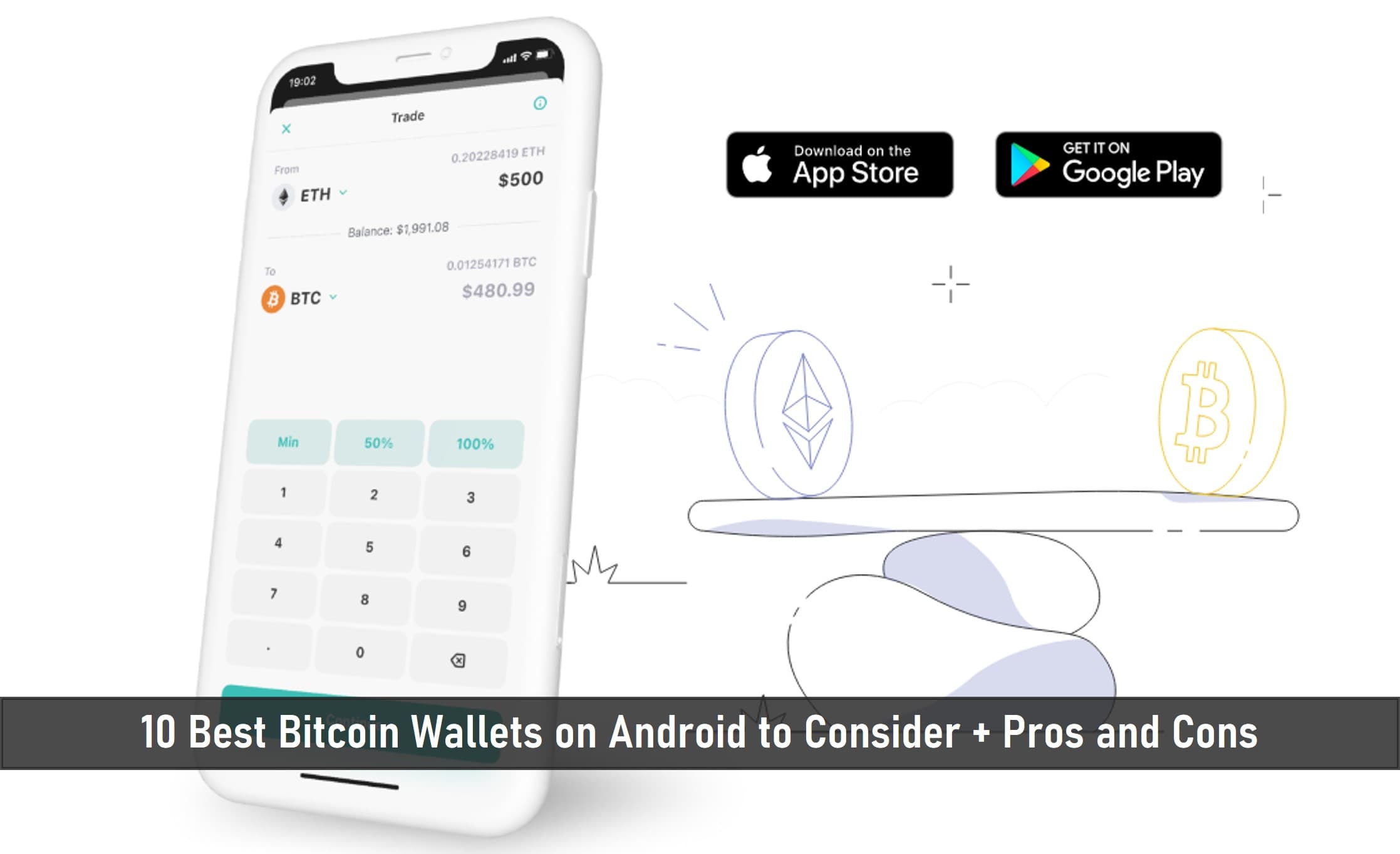 When it comes to the bitcoin wallets for Android, there are numerous wallets out there although not all of them are top-notch, offering the best crypto services.
New crypto investors may not be able to afford secure hardware wallets such as the Ledger wallets or Trezor wallets, however, they can start with online or hot wallets.
In this article, I will review the best bitcoin wallets on Android you can securely store your coins. However, hardware wallets are the most secure so you can move your holdings to a hardware wallet as your crypto grows.
1. Trust Wallet
Trust wallet considers itself the most trusted and secure crypto wallet. This wallet offers its users the opportunity to exchange and earn crypto such as bitcoin and also buy, store and collect NFTs.
With them, you can buy bitcoin in under five minutes which is quite impressive, keep your crypto safe from scammers and hackers, easily earn interest in your crypto wallet, and other much more impressive services.
The wallet is also known to be a major Ethereum cryptocurrency wallet as it is also capable of storing BEP2, ERC 20, and ERC 721 tokens.
Pros and Cons of the Trust Wallet
| | |
| --- | --- |
| Pros | Cons |
| Supports over a million cryptocurrencies | It cannot recover lost accounts through customer support   |
| Quite easy to set up and make use of on Android devices | Vulnerable to phishing attacks |
| It can be easily used to buy and stake cryptocurrencies | Doesn't integrate with mobile browsers as users engage with DApps.   |
2. Coinbase Wallet
Coinbase is one of the most popular cryptocurrency exchanges out there, so it comes as no surprise that it has a mobile wallet for Android devices.
With the Coinbase wallet, users can store all of their cryptocurrencies such as bitcoin and NFTs in one place with the full confidence that Coinbase would get them highly secured as it makes use of industry-leading security.
Users who make use of the Coinbase wallet are also entrusted with their crypto, keys, and data as the wallet is a self custody wallet.
In addition, there is a decentralized web for users who make use of the wallet, as they can supply or borrow crypto through the DeFi liquidity pool, swap assets, and even join a decentralized autonomous organization.
The Coinbase wallet offers this and much more going forward to the average android user.
Pros and Cons of the Coinbase wallet
| | |
| --- | --- |
| Pros | Cons |
| Supports almost 100 cryptocurrencies | Acts as a hosted wallet by storing the private keys elsewhere |
| Does not require much to fund the account |   |
| Protects user control with two-factor authentication |   |
| It implements multi-signature access for all users |   |
3. Electrum Bitcoin Wallet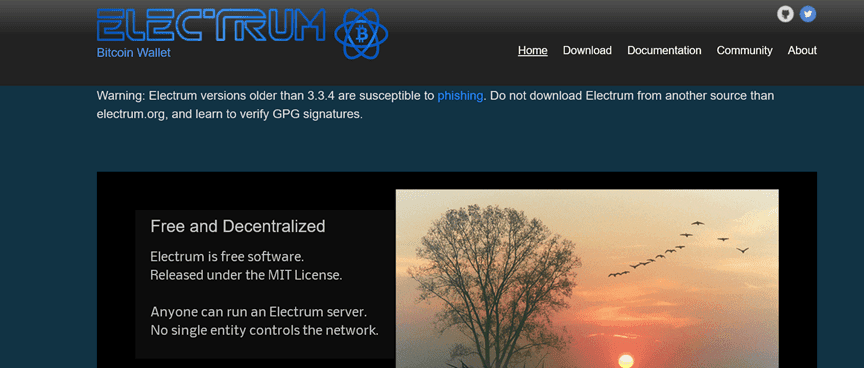 Just as its name implies, the Electrum bitcoin wallet is one of the most popular bitcoin wallets around. It is also fast, secure, and easy to use to suit the needs of a wide spectrum of users.
With it, users' private keys are encrypted as they never leave their computers. Also, there are no downtimes which is one of the features that impressed me the most as the wallet states that its servers are decentralized and redundant.
In all, this is a bitcoin wallet for android that users would want to check out.
Pros and Cons of the Electrum Bitcoin Wallet
| | |
| --- | --- |
| Pros | Cons |
| Built solely for Bitcoin which gives it more focus | It is not regulated |
| Has a fast and easy setup | Might be difficult to grasp for inexperienced bitcoin holders |
| Supports multi-signature wallet use |   |
| Offers several privacy features |   |
| No need for a bitcoin blockchain to use the wallet |   |
4. Exodus Wallet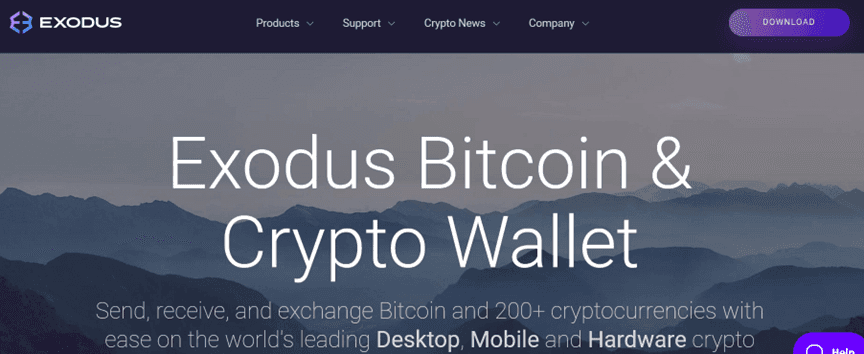 With the Exodus wallet, you can simply control your digital assets which include bitcoin while you are on the move.
Even if you're just starting with Bitcoin or cryptocurrencies you would still be able to use this wallet effortlessly.
Exodus is the kind of product you fall in love with the first time you use it, and that's quite rare in the cryptocurrency world.
The wallet supports over 200 cryptocurrencies and has a list of crypto apps that make you feel more in control. Exodus wallet was also ranked the best bitcoin wallet for beginners according to Investopedia.
Pros and Cons of the Exodus Wallet
| | |
| --- | --- |
| Pros | Cons |
| Easy to use interface | Lack of custom network fees for altcoins |
| Supports over 200 cryptocurrencies |   |
| Seamless linkage to exchanges and decentralized finance |   |
| Has a list of crypto apps that gives users control |   |
5. Gemini Wallet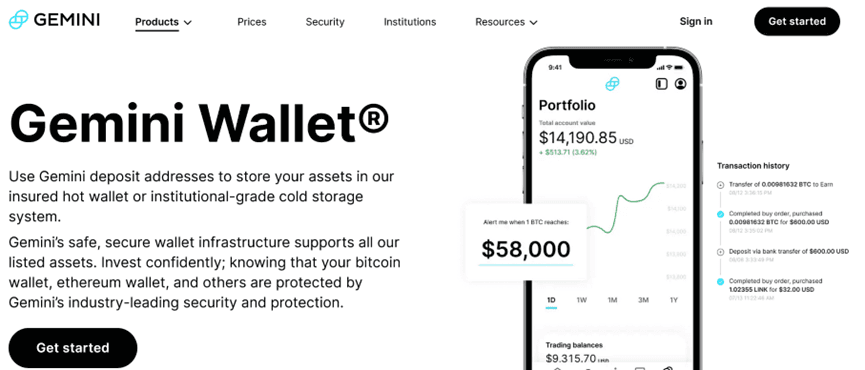 Gemini wallet is another excellent bitcoin wallet for android users. Users can make use of the Gemini deposit addresses to store their crypto assets in the insured hot wallet provided by Gemini.
Also, users can invest confidently and at the same time entrust their crypto assets to Gemini knowing fully well that it is protected by Gemini's industry-leading security and protection.
Pros and Cons of the Gemini Wallet
| | |
| --- | --- |
| Pros | Cons |
| Supports 80 cryptocurrencies, including the most popular coins: Bitcoin, Ethereum, Litecoin, USD Coin, and more | Difficult to transfer cryptocurrencies between outside wallets by design |
|   Trading is available on both web platforms and mobile apps on Apple App Store and Android Google Play store | No live customer support     |
| Insured against certain unauthorized withdrawals through private plans     | No anonymity while using cryptocurrencies     |
6. Mycelium Bitcoin Wallet
Mycelium bitcoin wallet was established in 2012, and since then, it has gone on to become one of the best bitcoin wallets for Android in the crypto space.
Mycelium makes it known that its wallet is not only non-custodial but it also reproducible ensuring that users' crypto assets are highly secured.
In addition, the wallet supports hardware options such as Ledger and Trezor should you decide to proceed even further.
Pros and Cons of the Mycelium Wallet
| | |
| --- | --- |
| Pros | Cons |
| Enhanced security features | Lack of a desktop version |
| Supports only bitcoin which gives it more focus ensuring that the best services are offered | Only has an email for customer support |
| Supports hardware options such as Ledger and Trezor | It is not suitable for inexperienced investors. |
| Well established/tenured record as a bitcoin wallet |   |
7. Coinomi Wallet

One particular feature of the Coinomi wallet is the fact that it is already trusted by millions of users which makes it a popular choice.
Coinomi wallet is the oldest multi-chain wallet available with millions of users and the fact that it has never been hacked or compromised to date says a lot about it.
It offers superb security at zero costs for users who wish to store their Bitcoin and other cryptocurrencies and users can also exchange multiple crypto-assets instantly from within the app via built-in exchanges.
Pros and Cons of the Coinomi Wallet
| | |
| --- | --- |
| Pros | Cons |
| Supports a wide variety of cryptocurrencies and blockchains | Not fully open-source |
| Built-in exchange | Does not support 2-factor authentication (2-FA) |
| Zero fees |   |
| Easy-to-use interface |   |
| Multilingual with enhanced security |   |
8. Atomic Wallet

Atomic wallet is simply a crypto wallet for buying, staking, and exchanging cryptocurrencies.
The wallet is trusted by over 3 million users worldwide and with it, users can manage bitcoin and over 300 other cryptocurrencies and tokens.
The wallet also does not require a valid means of identification whatsoever making it highly suitable for users who wish to remain completely anonymous.
Pros and Cons of the Atomic Wallet
| | |
| --- | --- |
| Pros | Cons |
| It is highly device compatible | A limited number of crypto assets are available for purchase |
| It has a buy crypto feature | Not hardware compatible |
| Has a simple user interface |   |
| Has encrypted private keys |   |
| Supports bitcoin and other cryptocurrencies |   |
9. Abra Wallet

Abra wallet provides bitcoin and other cryptocurrency services to android users.
The wallet supports over 100 cryptocurrencies all in one simple, secured, and trusted place and users can also earn up to 10% APY on their crypto, compounded daily, and paid out every Monday.
Lastly, the wallet is diverse, offering crypto services to individuals, private clients as well as institutions.
Pros and Cons of the Abra Wallet
| | |
| --- | --- |
| Pros | Cons |
| It supports over 100 cryptocurrencies | High fees for Visa or Mastercard transactions |
| One spot to invest in ETFs, stocks, and cryptocurrencies | Limited transparency on the exact exchange spread rates   |
| Has a friendly user interface |   |
| Has low fees when compared to other wallets |   |
10. ZenGo Wallet

ZenGo wallet offers android users the chance to buy and trade crypto, and also connect to NFT and DeFi apps.
When it comes to security, ZenGo users' accounts are secured by private facial biometrics and industry-leading encryption to keep them safe from account takeover attacks and phishing.
With over 500,000 trusted users on ZenGo, the wallet is for sure one to take a look at.
Pros and Cons of the ZenGo Wallet
| | |
| --- | --- |
| Pros | Cons |
| Smooth user interface | Have to store Keyless Recovery Backup on iCloud or Google Drive |
| Users can transact within the app | Not fully non-custodial |
| Very easy to setup |   |
| Users earn interest on holdings with no lock-up |   |
SEE ALSO: How To Mine Shiba Inu On Android And PC
SEE ALSO: How to Mine Ripple XRP on Android and PC
SEE ALSO: How To Connect a Wallet to Phone with WalletConnect
Frequently Asked Questions (FAQs)
How does a bitcoin wallet work?
A bitcoin wallet works like a keychain in the sense that it holds many pairs of private and public keys. These keys are used to sign transactions, allowing a user to prove they own transaction outputs on the blockchain, i.e. their bitcoin.
Is bitcoin real money?
Yes, it is as it is a digital currency that serves as an alternative to central bank-controlled fiat money. However, the latter is valuable because it is issued by a monetary authority and is widely used in an economy.
Final Thoughts
Bitcoin wallets on Android offer amazing services to users who prefer to make use of mobile wallets rather than hardware wallets.
If you are looking to get your hands on an android bitcoin wallet, you should check the above-listed ones out as they are 10 of the best bitcoin wallets for android in the crypto market.
Read More