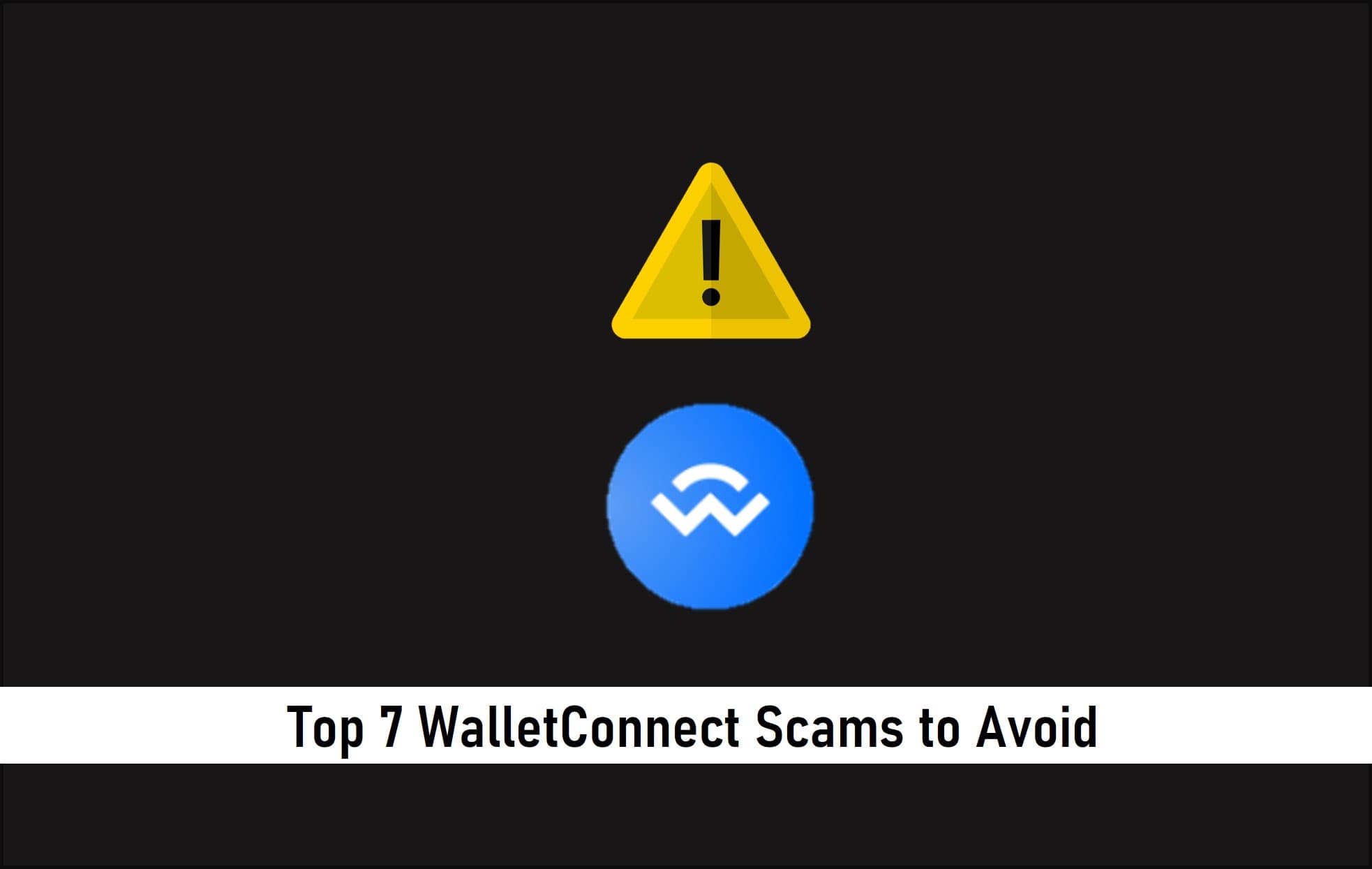 Hot wallets are usually prone to attacks because of their constant contact with the web.
WalletConnect came as a more secure way for wallets to stay in contact with the web and still be safe. This is supposed to keep your crypto assets safe.
Scammers take advantage of individual user's ignorance and rip them off their assets, by pretending to be a legitimate platform like WalletConnect.
To avoid scams you need to know them first, and that is what this article is all about.
WalletConnect, what is it?
WalletConnect is an open-source protocol that is used by many crypto wallets to establish a connection link with DApps. Launched in 2018, WalletConnect is utilized by a growing number of crypto wallets across web, iOS, and Android platforms.
WallConnect does not exist as an app or web service that a user can download or open to use. Rather, WalletConnect exists as a gateway integrated by developers using lines of codes into DApps and wallets that can then be utilized whenever a user uses a supported app.
Being a popular utilized service for securely bringing your wallet into the world of Decentralized Finance and tapping into its potential via the numerous DApps available.
Scammers have now seen it as an opportunity to slip into people's crypto wallets and make away with whatever is in them, by posing as WalletConnect through WalletConnect scams
WalletConnect Scams
WalletConnect scams try to take advantage of the process of linking wallets to DApps and redirect users to scam schemes. Below are 7 WalletConnect scams you should avoid if you do not want to lose your crypto assets.
1.  An Anonymous Contact from WalletConnect
Someone sending you a private message, claiming to be from WalletConnect is a scam. They offer to provide support in the use of the service. WalletConnect will never contact you in a bid to provide support.
2. WalletConnect Website Scam
This is utilizing a well-designed make-believe website to trick anyone visiting the site to think they are on the legitimate WalletConnect page. That way the scammer can make away with the private key or seed phrase of your wallet, two of the things that grant access to your funds, and clear everything out in a matter of minutes.
Utilizing rogue advertising services, a user might end up on what seems to be a WalletConnect website. Scammers pay great attention to details and create an exact HTML replica, so you might not know you are at the wrong place.
The only difference will be the URL, which sometimes is just a letter difference. So be extra careful.
3. DApp Scam
DApps are also websites and therefore can be cloned for phishing scams. You will notice that while visiting a DApp website, there is always a notice telling you to confirm the URL of the site is correct.
Scammers set up fake DApp sites that upon requesting to link to a wallet via WalletConnect, redirect the user to where they can be scammed.
4. Pop-up Scam
Pop-up scams utilize deceptive messages to compel a user into performing specific actions. These actions are usually requested for the user to enter sensitive data in the pop-up to fix an issue that in the first place never existed.
Malware scams can also infect your device via pop-up scams. Performing background actions without your knowledge, you could end up losing your wallet assets.
Pop-up scams dwell on the user's fear of threats. It can be a pop-up showing you an error message, or even one informing you of a virus threat on your system. They come with solutions too, a quick fix to the supposed issues.
5. WalletConnect Email Scam
The end game here is still to get sensitive information from unsuspecting users. Scammers send phishing emails under the disguise that it is from WalletConnect.
You can get an email alerting you of someone trying to sign in to your WalletConnect account, with of course a recommended process of curtailing the issue.
This is usually a link embedded into the email. Clicking it takes the user to the supposed solution, a fake WalletConnect page where they will be requested to input sensitive information, like credit or debit card details, crypto wallet private key, and the list goes on.
6. WalletConnect App Scam
A common scam nowadays is to create or replicate mobile applications bearing the name of popularly used platforms. There have been several reports of people being ripped when they downloaded and used a supposed WalletConnect app on the Google play store. If you see any such WalletConnect app, it is fake, designed to collect your wallet phase and private keys.
WalletConnect, as earlier mentioned, is not an app nor does it have an app. It is just an open-source protocol that serves as a bridge in DeFi. You do not have to download anything or log in anywhere to use WalletConnect.
7. Telegram WalletConnect Scam
Some Telegram scam channels are claiming to be WalletConnect. Promises of giving you tokens when you verify your wallet with the WalletConnect link they send.
SEE ALSO: How to Link WalletConnect to Binance (Quick Steps)
SEE ALSO: 10 Best WalletConnect Compatible Wallets
Frequently Asked Questions (FAQs)
Q1. Is WalletConnect Net Safe?
WalletConnect is safe. It uses an end to end encryption and transaction requests are only approved when you approve them. Your private keys stay within your wallet.
Q2. How do I know a Scam?
Scams might look like the real deal, but there is always something they can't get exact. Look out for the following:
Sites claiming to clean or scan your device. web pages cannot perform such actions.
Countdown or sense of urgency. You'll be given a deadline to do what they said to do.
Spelling mistakes and non-professional images
Claims that you won something and only you.
Q3. What is the WalletConnect Website?
The legitimate website of WalletConnect is walletconnect.com. you can visit there and get more information as regards safety.
Your safety and the safety of your assets are always in your hands. Double-check and triple-check any website you visit before performing any action.
Report any to SafeBrowsing phishing service. Always keep your web browser up to date to minimize scam risk. Updates usually come with additional lists of blacklisted scam websites.
Read More